Please be patient... it may take this page a few moments to load

<!- end warning text -->
---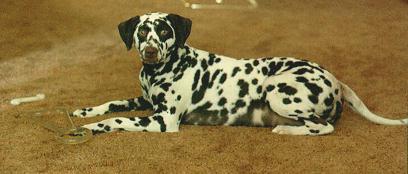 M y name is Angel. I was born on April 23rd, 1989. I have a Keeshond sister named Kaysee, and a little brother named Kirby. I like taking long walks to the park with my daddy, and begging for treats!
Angel passed away quietly on January 12th, 2001. She will be missed not only by her brother and sister, but by her human pets.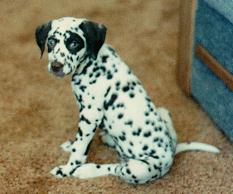 This is me as a puppy. I can't believe I was ever that small...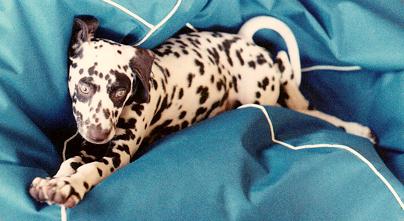 As a puppy again, in one of my favorite spots: daddy's beanbag.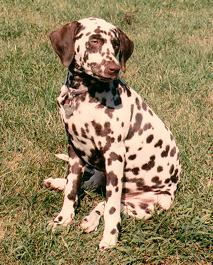 A little older now. I love being outside, especially with my sister Kaysee.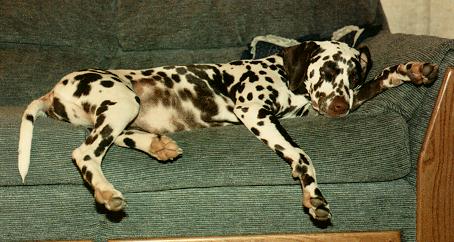 Being a puppy is such hard work!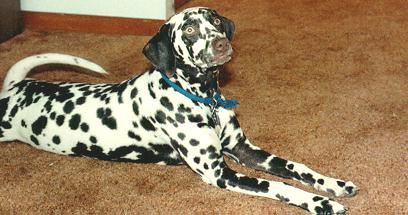 I know mom, "Look at the camera!"
Here I am stretched out on the bed, its my favorite place to spend the morning.
I love the outdoors!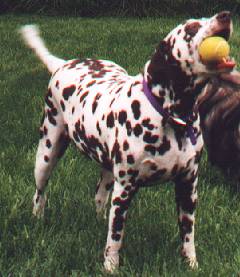 Playing with my tennis ball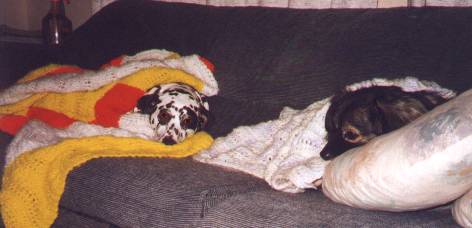 In middle of an Ohio winter, there isn't much for a Dalmatian to do. Like a bear, my favorite way of passing the cold months is to hibernate (except I do it on the couch with a blanket covering me!). That's my brother Kirby (also sleeping away part of the winter)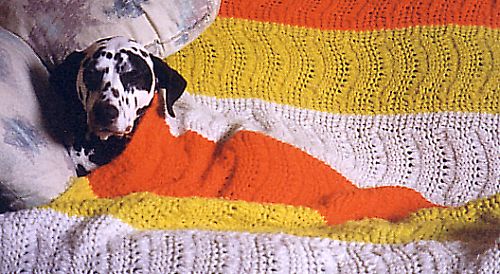 Hey! Who woke me up from my nap? It's not spring yet!
---






Music: Talk to the Animals (from Doctor Doolittle)