Please be patient... it may take this page a few moments to load
---
H i! I'm Baloo! And in July 1015 I came to Dayton, Ohio to live with the Ramseys. I am a Keeshond Rescue - surrendered by my original human parents (because they couldn't spend enough time with me). A nice Rescue lady (my hero) took me in for a few days, took me to see a doggie doctor (a veterinarian - somewhere I never gone with my former parents) and then my new Momma and Daddy came and picked me up. (They do Rescue too, so they know how all this works.) We met for the first time at this awesome pet food store with yummy treats!

We took a long drive back to my new forever home, picking up my new sister (Jazmin) along the way. She's older than me, and has WAY more energy and fur - but that's OK. I know my Momma and Daddy love me too. I'm gonna get lots of healthy treats and food, and I'll grow more fur one of these days.

My energy level is still pretty low, even for a pup - because I developed an infection. Momma took me to the doctor right away to get some medicine to make me feel better - and I got extra lovin's too. It's hard to make so many adjustments in such a short life - but I'm learning now that I'm going to be here forever, and I like that. I'm learning how to be a puppy all over again.

I've met the neighbor doggies - a Schnauzer, Sheltie, and Papillion (he's my buddy) - and I like to talk to them when we're together outside. And I'm already helping Jazmin keep the house safe by barking at strangers. Look at me, I'm part of the pack!!

Thanks Momma, Daddy, Jazmin, and my Rescue Angel!!!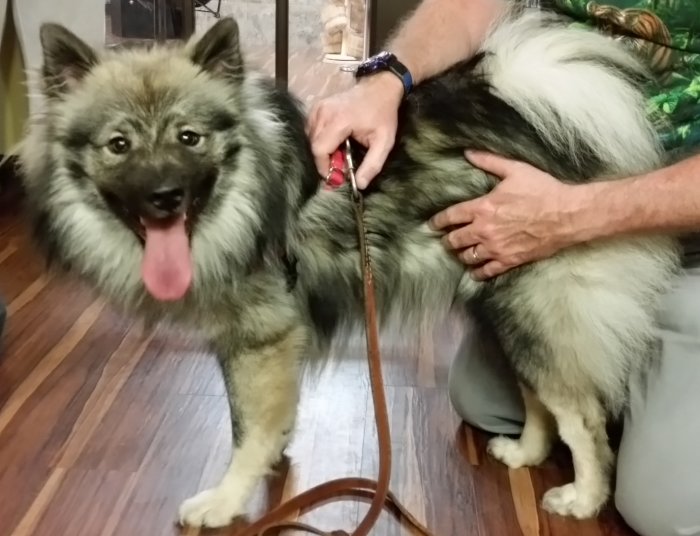 Here I am meeting my mom and dad for the first time. We hit it off from the start!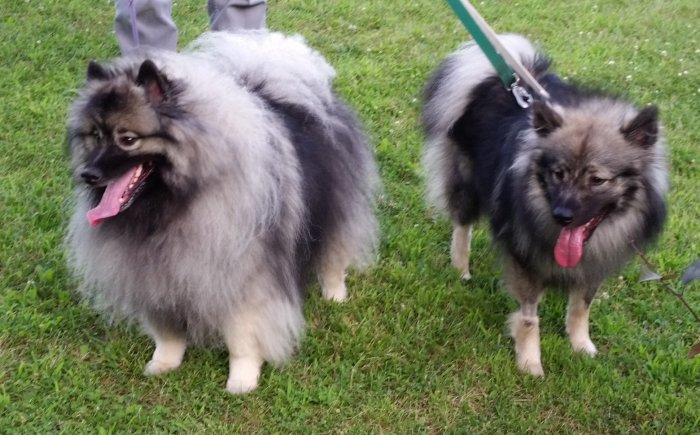 Meeting my new sister Jazmin (on the left) for the first time. There was an adjustment period for both of us, but we worked it out quickly.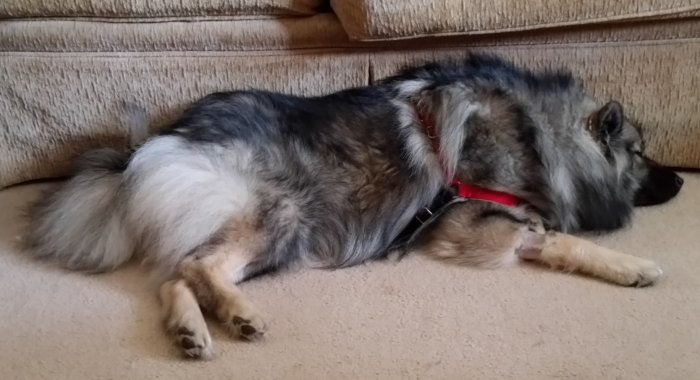 My first full day at my forever home and I'm wiped out. My favorite spot is in front of the sofa.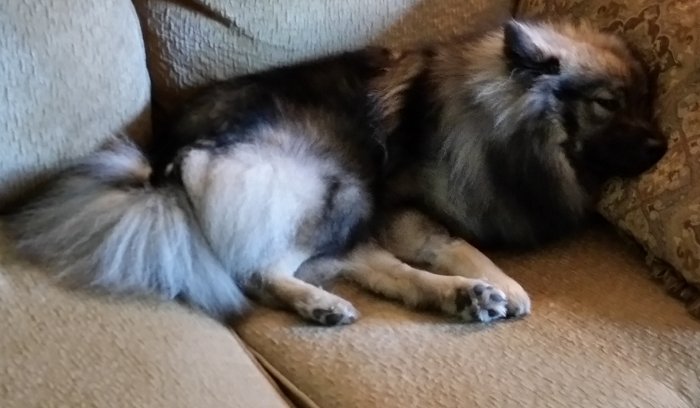 Comfie on the couch :)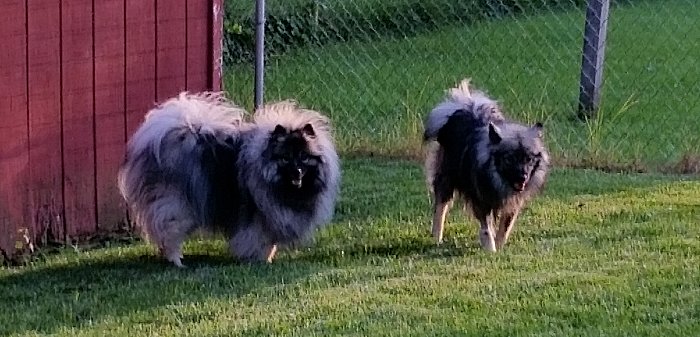 In my new yard with my new sister Jazmin.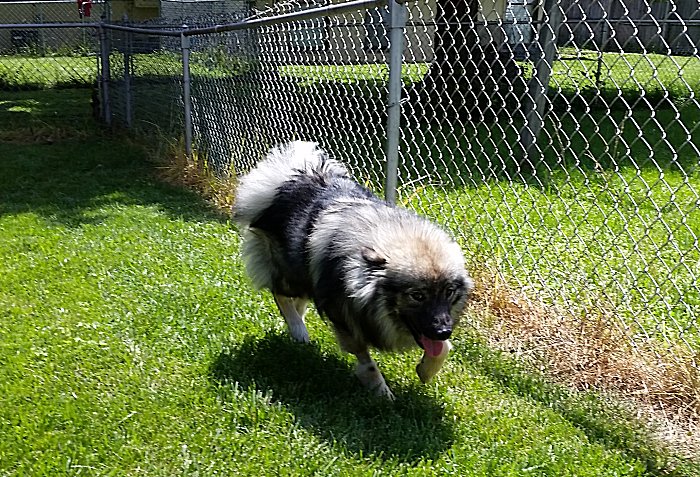 Patrolling my borders.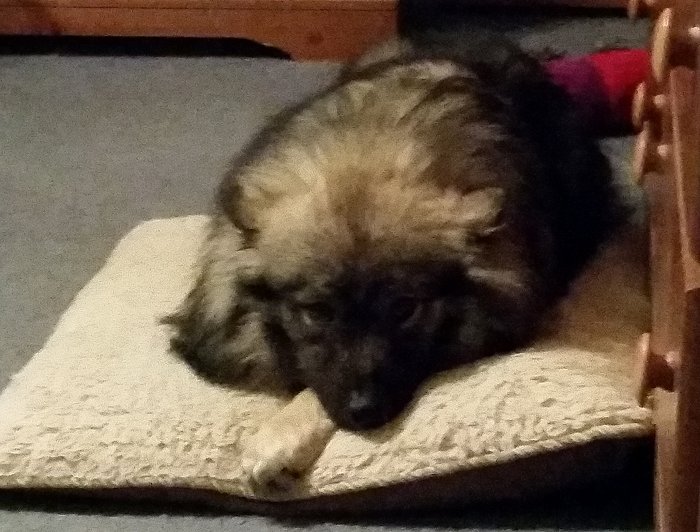 After coming in from the outside I'm taking a short nap on my bed.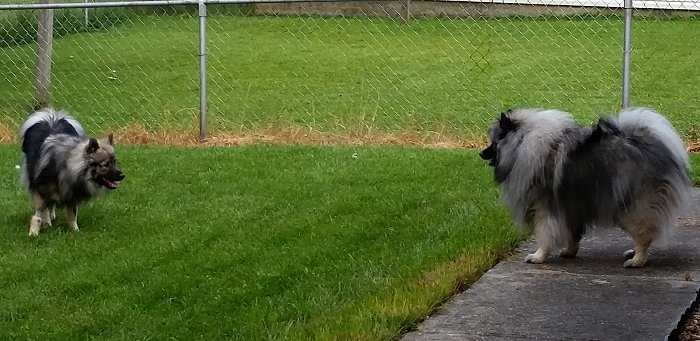 Having a stare-down with my sister Jazmin in the yard.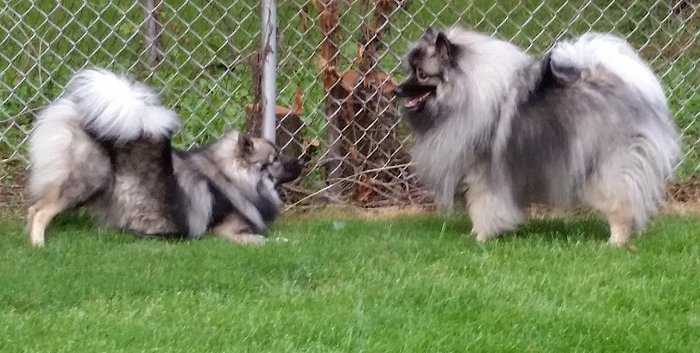 Watching my sister Jazmin closely. I'm learning things from her in my first days at my new home.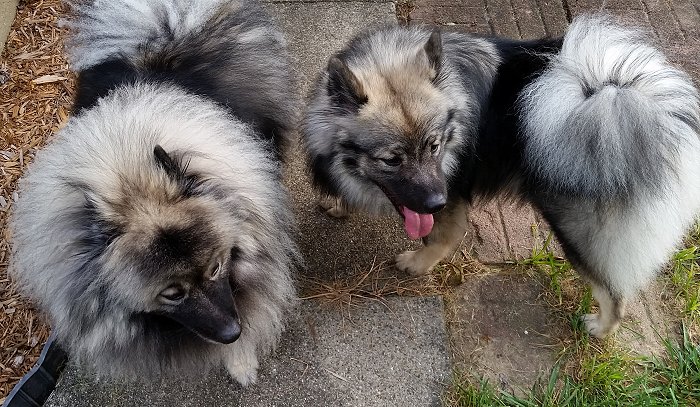 There are squirrels in the yard and they have the attention of Jazmin (left) and me.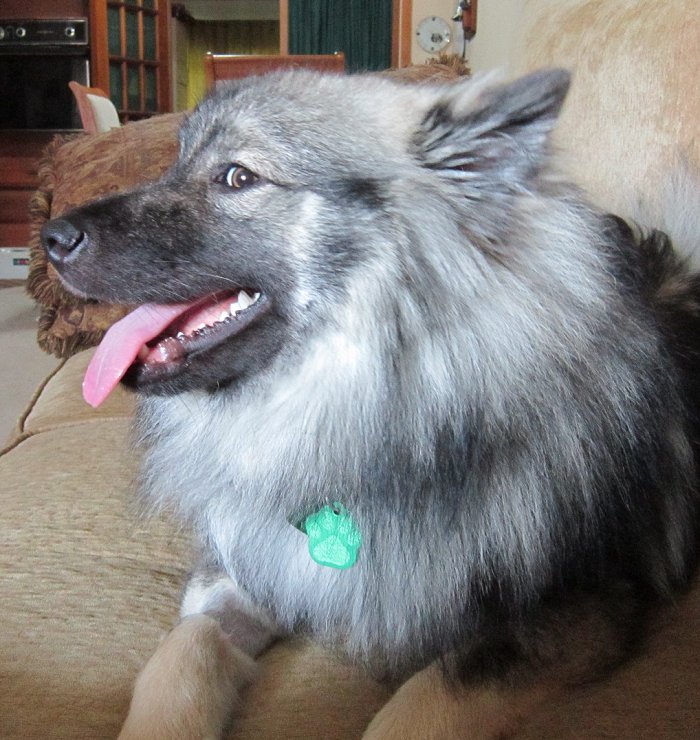 You can see the wheels turning in my head... I'm a crafty dog!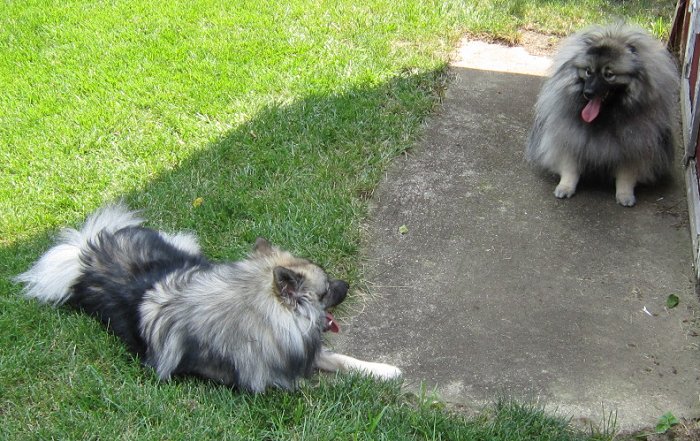 In the yard with my big sister Jazmin.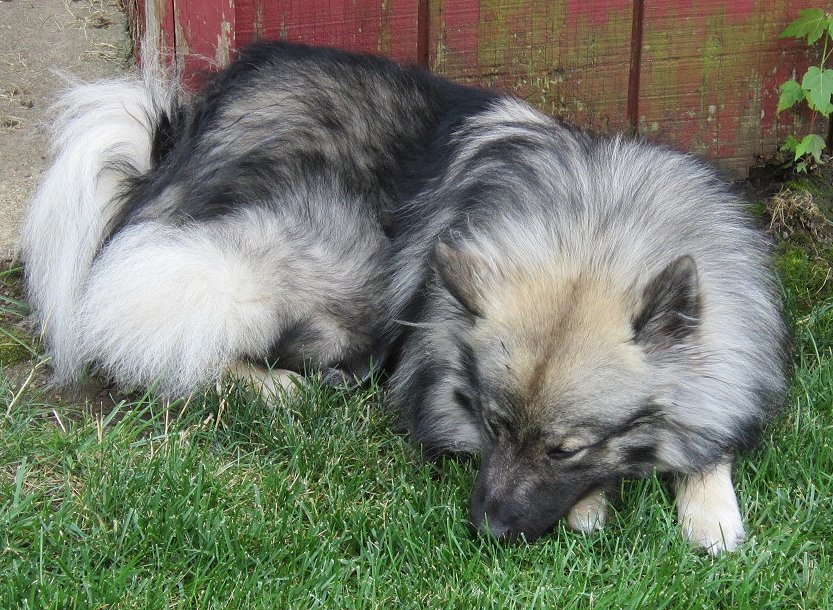 I must have been playing with Jazmin because I'm bushed!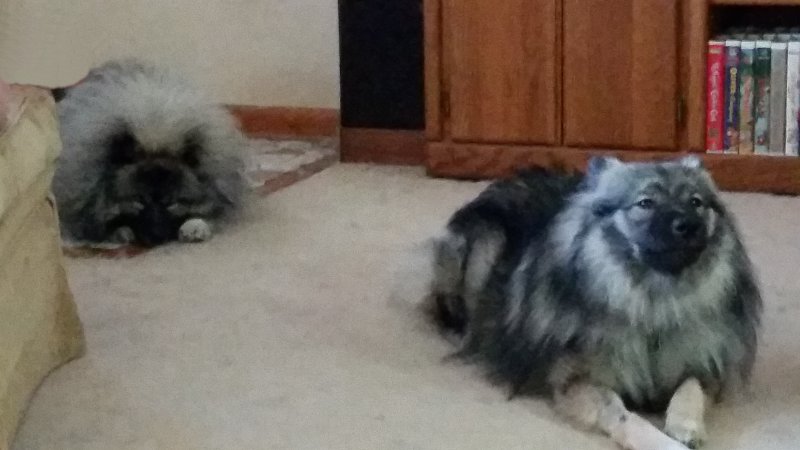 My sister Jazmin and I resting in the living room after playing.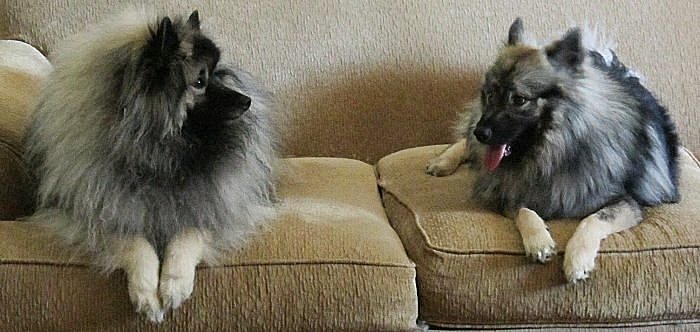 On the couch with my sister Jazmin (left).

I've fallen asleep among my toys.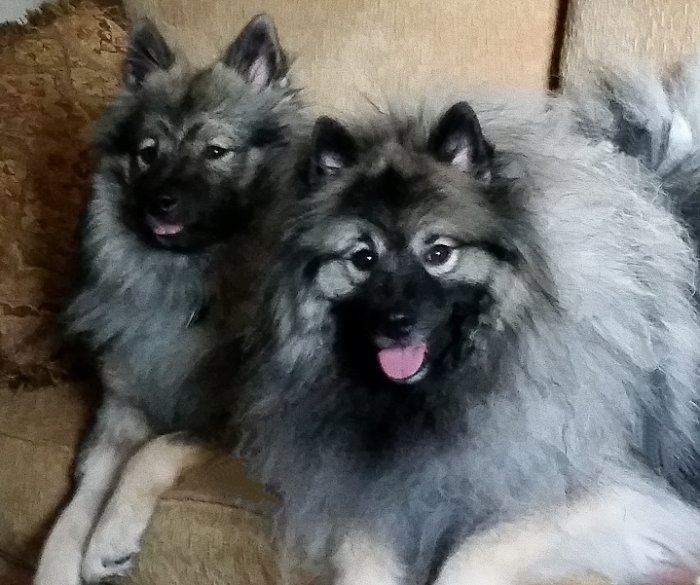 Here I am on the couch with my sister Jazmin. I'm on the left and Jazmin is on the right.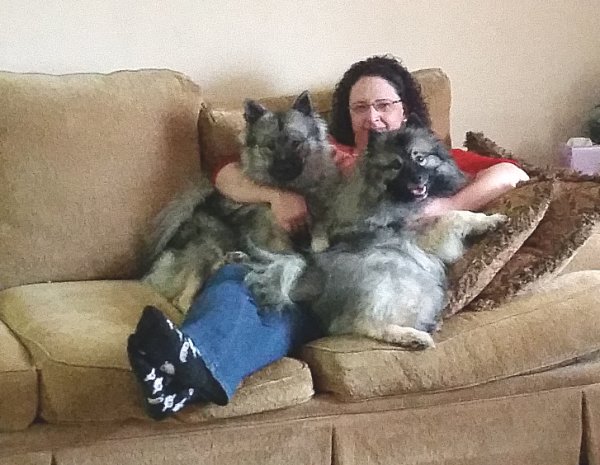 With Jazmin and mom. My sister and I are getting along for a change.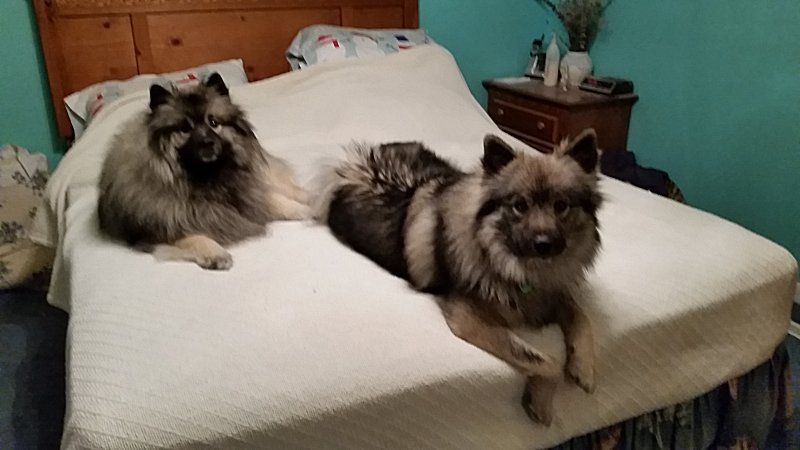 Jazmin (left) and I on the bed.

---------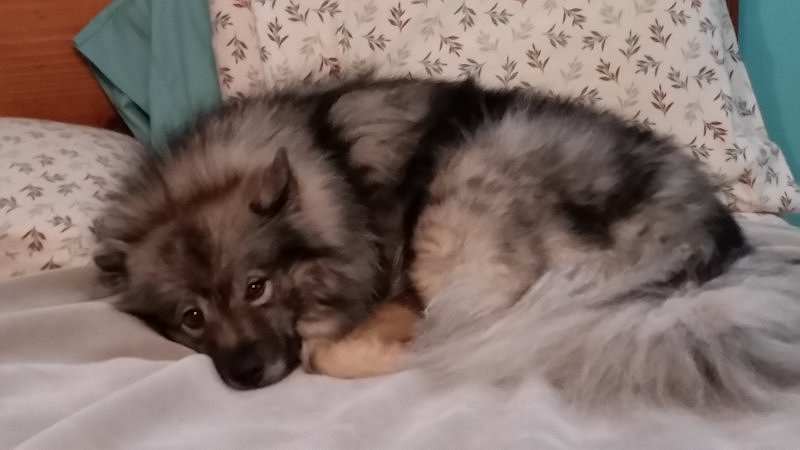 Laying on the bed relaxing.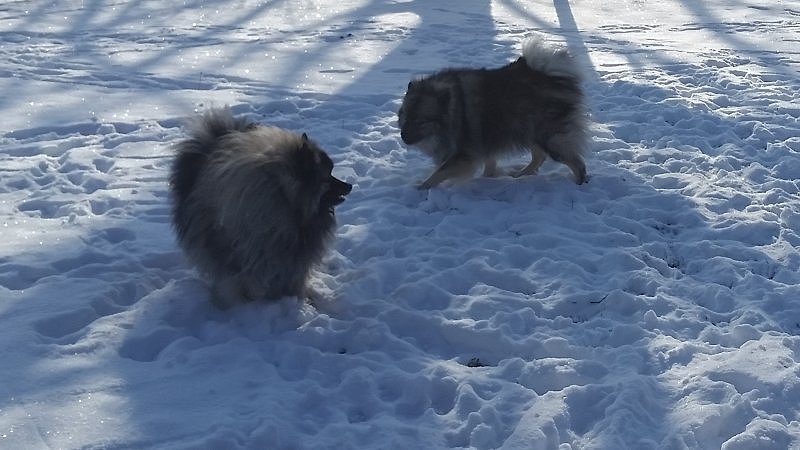 Stalking my sister Jazmin in the snow...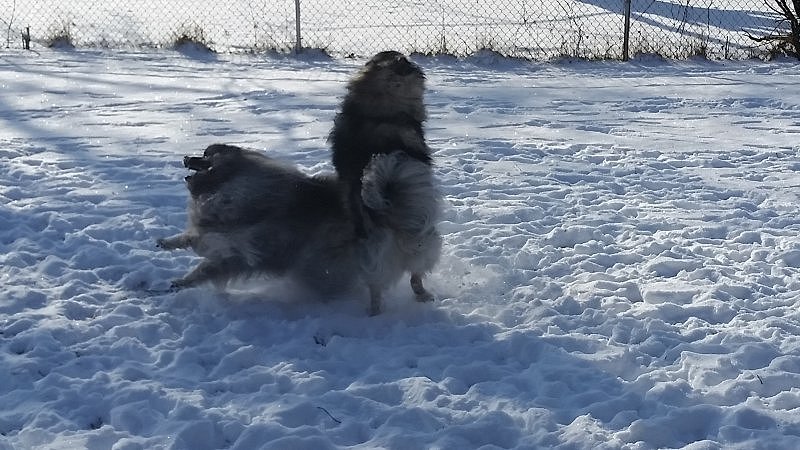 And now it's on...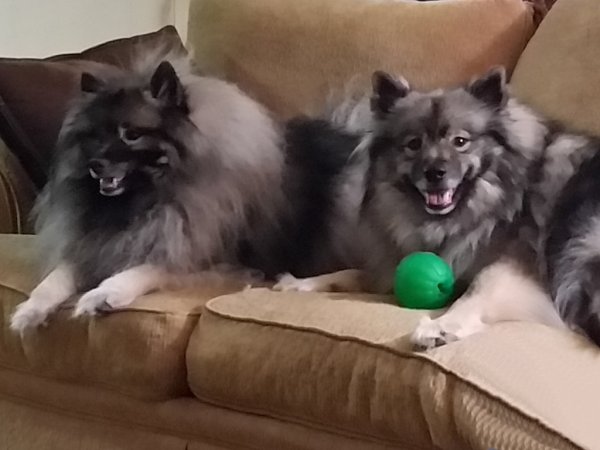 Sitting with my sister Jazmin on the sofa.
I have my favorite toy, the green treat ball, between my paws.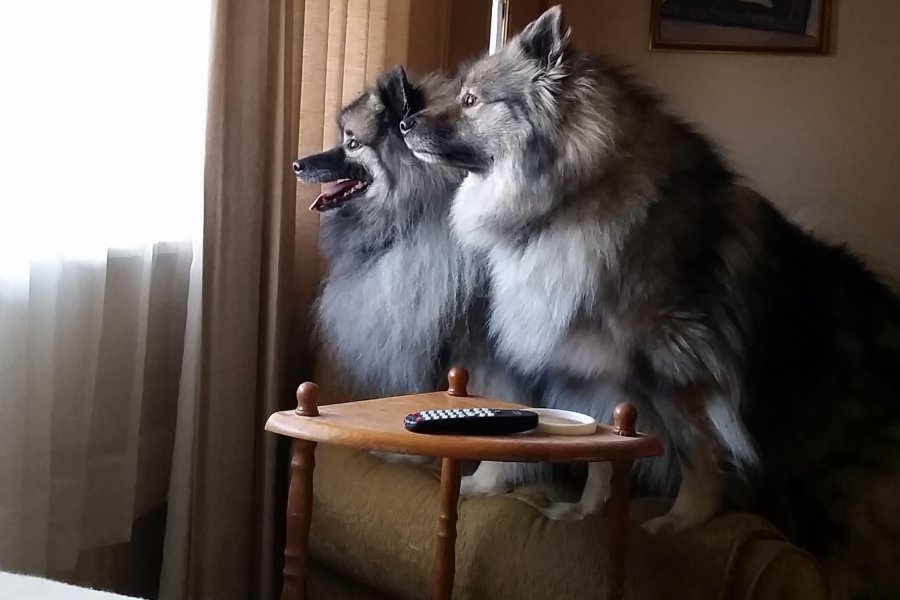 It's Jazmin's birthday and we're waiting in the window for daddy to get home with the pizza.
It's our traditional puppy birthday meal!

Lazing on the sofa. It's a good life :-)

---






Music: Talk to the Animals (from Doctor Doolittle)